HOW ONLINE FITNESS COACHING WORKS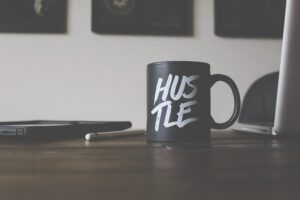 Tell us about yourself & your Fitness goals
After signing up, you'll be asked to complete a short consultation form. We'll ask you about your goals, workout experience, how much time you have to exercise, dietary preferences, etc. Your online fitness coach will use this information to construct a comprehensive fitness and nutrition plan designed for you.
Get One-on-One Nutrition & Workout Plans from your online fitness coach

Your online fitness coach will give you a custom workout and nutrition plan, based on your goals and preferences, that will show you exactly what to do to get REAL results. No more guesswork about which exercises to do or what kind of nutrition plan you should follow. Just trust the process and get results.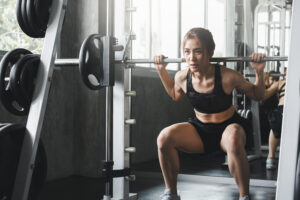 Stay on track with ongoing Motivation and Support from your fitness coach
Accountability, no matter how busy your life is, with regular progress check-ins and motivation from your fitness coach who will push you to reach your fullest potential.
We cannot do the work for you, but guarantee that you'll receive first-class service that will give you all the tools that you need to unlock your potential and achieve your goals.
MEMBER BENEFITS
Individualized and Comprehensive Nutrition Plan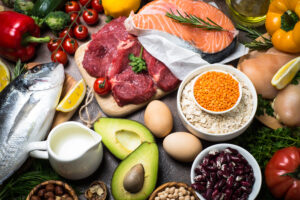 We understand that nutrition plays a huge role in getting you the results you want and for that reason we make sure all of our clients have their own tailored nutrition plan. This is created according to your questionnaire, which gives us what we need to know about your diet history and lifestyle in order to put the perfect plan in place.
We then take the information provided on your intake form and ask about your goals, then combine all this together to create the ultimate plan unique to you.
Unlike a lot of fad diets that take away entire food groups or drinking shakes to severely limit calories this plan has been made to fit your lifestyle not just for now, but for the future. This will allow you to maintain your results year-round, for years to come.
Once this plan is in place we will monitor your progress once a week via email. Monitoring your nutritional habits and progress is how we ensure the best result possible.
Workouts/Training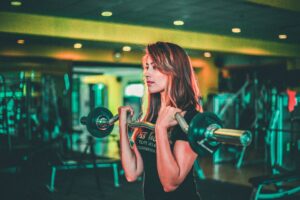 After gathering the information from your initial intake form, we will tailor a unique fat-loss (shred), body-recovery or muscle building program specially for you. We will also take into account any pre-existing conditions and/or concerns when constructing your plan.
Additional Benefits
Accountability

Personalized one-on-one fitness coaching

Adjustments as needed throughout your journey to ensure efficiency

Low Monthly Pricing

Responsive with passionate and detailed feedback

Over 20 years of experience

Hundreds of Successful Transformations

Video demonstrations

Diet Hacks - Secret recipes, Condiments

We offer plant-based and vegan nutrition plans